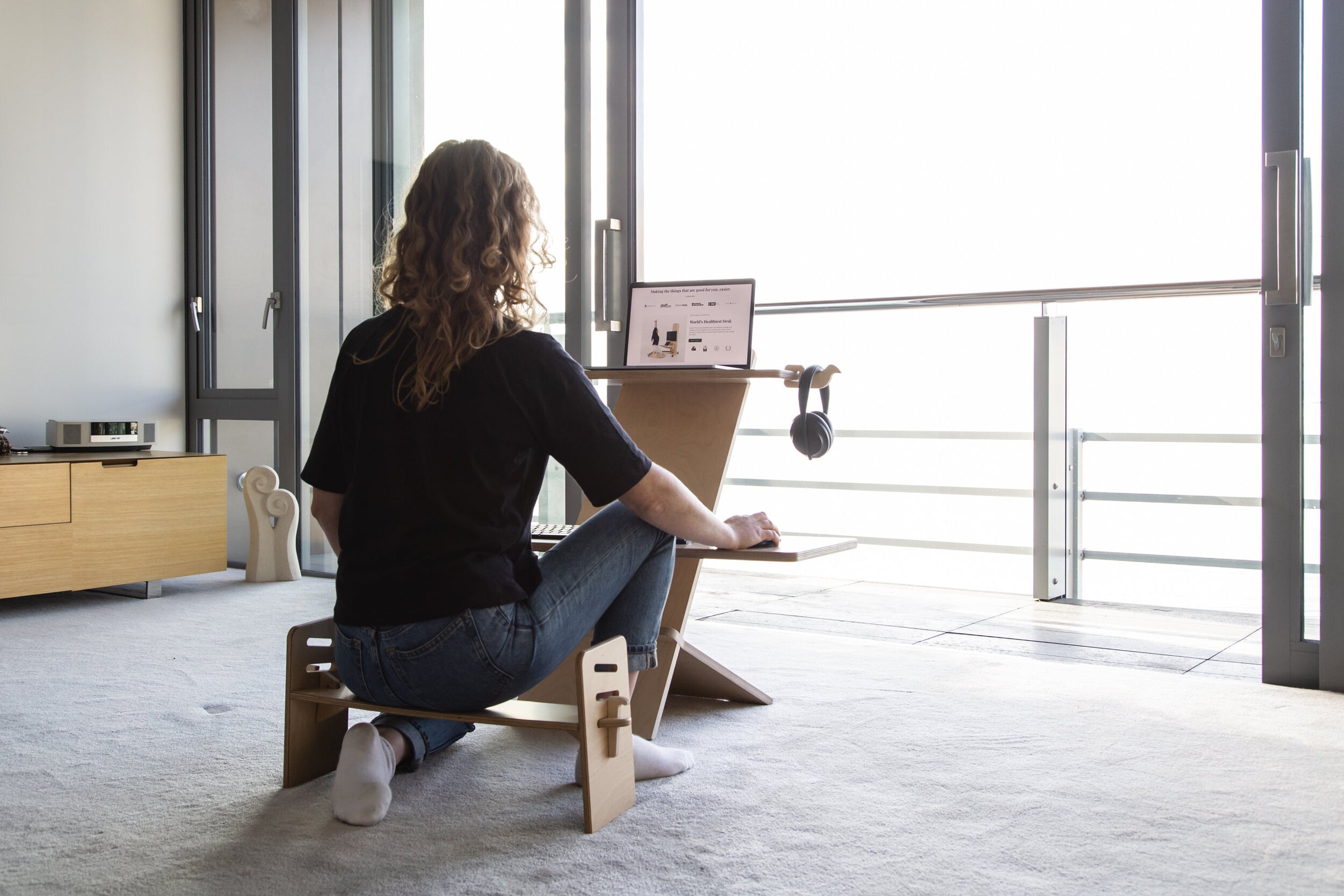 GROUND LIVING EXPLAINED
GET GROUNDED
Our modern environment and culture is perfectly set up to disconnect us from the ground.
From driving, to working, to eating and even relaxing, we have chairs for every occasion that keep us in one single unnatural position for hours on end. 
While this all may be 'comfortable' it wreaks havoc on our bodies, making them stiff, weak, painful and diseased.
The practice of Ground Living can play a huge part in preventing and reversing these issues through the promotion of movement variability. 
READ OUR BLOG
Design a space that moves you
LIVE A LIMBER LIFE
A dynamic work environment can improve overall mobility and movement health while boosting productivity.

Founded by a New Zealand physiotherapist, Limber products are sustainably made to fit your body, make movement second nature and keep your back strong.